Environmental Policy
Through designing, producing, and marketing Automobile Parts and Blow Molded Plastic Products for industrial sector, we will contribute to the realization of a sustainable society and strive to harmonize global environmental conservation with business activities. We aim at greater earth satisfaction and greater customer satisfaction.
Environmental Activity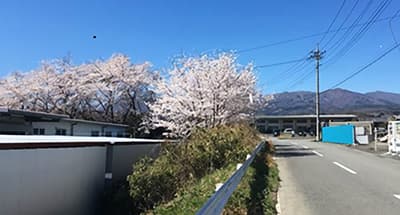 Measures against global warming

We will work to reduce CO2 emissions at the product development and design stage, promote weight reduction of parts, improvement of performance and efficiency, and development of new systems and materials.
We collect information on CO2 emissions in the production process of products and promote measures to reduce CO2 emissions.

Building a circular economy society

In order to improve recyclability when vehicles are scrapped, we will consider recyclability at the product development and design stage, and strive to improve material identification and reuse.
We will promote efforts such as controlling the generation of industrial waste, reducing the amount, separating, collecting and reusing, and strive for 3R activities.

Managing substances of concern

We will thoroughly manage the chemical substances contained in our products and work to maintain and improve the management of chemical substances.

Building and improving the level of environmental management system

We will build and improve the level of environmental management systems such as ISO14001, and promote continuous improvement activities for environmental conservation through their operation.
Greenhouse gas reduction targets for climate change
We aim to reduce greenhouse gas emissions in 2030 by 30% compared to FY2014.