To support and develop Excell's manufacturing, we perform daily maintenance, production line design, introduction of new technologies, and technical support at the startup of projects. We are also actively involved in the introduction of technologies such as DX and automation.
Automation line
Automated processes from blow molding to processing have led to many benefits, such as stabilized production cycles and quality, compact process layouts, and labor savings (filling in personnel for other tasks).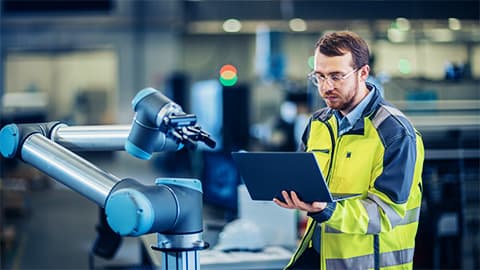 DX
At Excell, we are also promoting DX (Digital Transformation).
For example, based on the results of consolidating information such as material inventory, data related to production, shipping quantity and forecasting, etc., we are working to optimize inventory and order placement and improve the efficiency of setups, as well as to implement equipment maintenance work at the appropriate timing and improve the efficiency of inspection surveys.